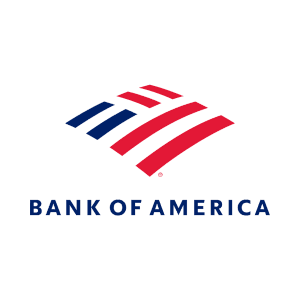 August 10, 2023 – ATLANTA—In conjunction with National Financial Awareness Day, 100 Black Men of Atlanta is pleased to announce that it will bolster its Financial Literacy program, thanks to a grant from Bank of America.
The 100 Black Men of Atlanta's Financial Literacy program is currently a component of the Project Success curriculum at The B.E.S.T. Academy and Coretta Scott King Young Women's Leadership Academy, which are both public, single-gender schools servicing economically disadvantaged students from grades 6-12 with 100% total minority enrollment. Bank of America's grant will enable the program to be enhanced and launched in additional partner schools, therefore teaching more students the important skills including building an emergency fund, budgeting, paying bills and to ultimately support financial goals throughout life, whether it be saving for long term goals like retirement or buying a home.
"We are committed to the advancement of local economies and being a leader of positive change in our community" said Al McRae, president, Bank of America Atlanta. "Providing support to organizations like the 100 Black Men of Atlanta that are providing critical support to the future leaders of Atlanta is one of the ways we are impacting the broader community while also contributing to Mayor Dicken's Year of the Youth proclamation." In addition to the grant, Bank of America will help with the program through its Better Money Habits financial literacy curriculum available to individuals, families and nonprofit partners at bettermoneyhabits.com.
"The goal of our Financial Literacy program is to introduce and instill smart money habits, breaking the cycle of the current disparity in rates of financial literacy across racial and ethnic groups. We are delighted to increase the impact of this initiative through the generosity of Bank of America and donors who make this possible," explains Chairman Sidney Barron.
The vision of 100 Black Men of Atlanta, Inc. is to become the city's strongest, most self-reliant African American volunteer organization focused on education, enrichment and empowerment. A non-profit organization, The 100 provides college preparatory services and mentorship to at-risk Atlanta youth. Civic-minded members dedicate their time and talent as mentors to help boys and girls break the cycles of poverty, under-achievement and violence that plague their communities, thus enabling them to seek their highest potential. Since its inception in 1986, 100% of the students who complete Project Success, the organization's flagship program, have graduated from high school and 80% have graduated from college in four years, far outpacing the national averages. Project Success is a nationally recognized post-secondary preparation, tuition assistance, and mentoring program for Atlanta Public Schools (APS) students whereby the 100 Black Men of Atlanta provides tuition-assistance scholarships for all Project Success students who graduate from high school. For more info: https://100blackmen-atlanta.org.